Skip to Content
Behavior Modification for Dogs
Dogs are wonderful and amazingly adaptive animals, making them perfect pets. However, dogs communicate completely different than humans. Some dogs have experienced abuse or neglect in their lives. Some dogs have strong personalities that can be challenging. Dogs with rough backgrounds can sometimes be aggressive. These dogs are not mean; they're just misunderstood! Hilton Butler, Inc. is an experienced training company that understands dog psychology. One of our most useful services is our Behavior Modification Program for dogs with severe anxiety, fear, or aggression issues. This program can reprogram an anxious and even aggressive dog to be calmer, allowing its owner to maintain control of its training. Over the years, we have had great success working with many dogs who suffer from these behavioral issues.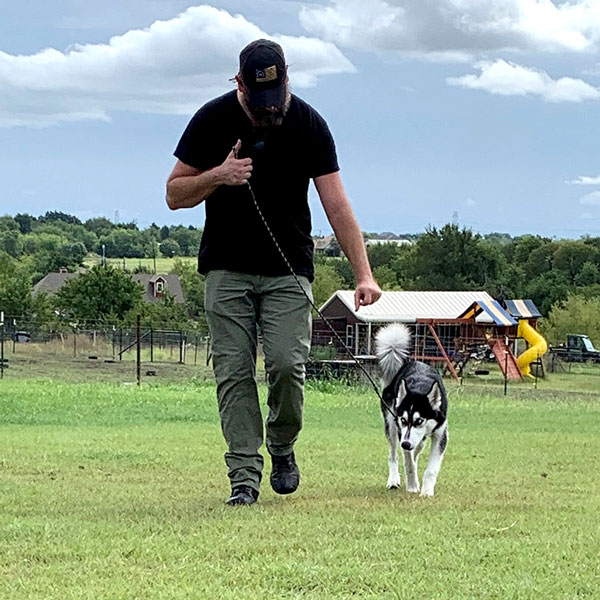 We Have the Patience Needed to Recondition Anxious Dogs
Patience is the most important attribute when dealing with a dog with severe behavioral issues. Ordinary dog training won't cut it. Without significant reconditioning, your dog will not be able to overcome their behavioral issues and become the obedient, well-behaved, well-mannered dog he can be. Fortunately, we have plenty of experience training anxious, fearful, and aggressive dogs. We have a specialized six-week boarding program in which we will give your dog the attention he needs to learn new behaviors. We can schedule additional time if required. After the boarding segment of the program, we will perform four in-home training sessions to rebuild your confidence with your dog and ensure that all that has been taught will transfer to your home.
Our Program Will Amplify Your Dog's Happiness
We designed our behavioral modification program with basic dog psychology in mind. Dogs with severe issues can react with aggression, so it is essential to recondition them. At Hilton Butler, Inc., we use our love for dogs and extensive knowledge to navigate the most complicated of situations successfully. We will assess your dog to determine whether they are the right fit for our boarding and K-9 training program. If not, we will work diligently to make recommendations to get you the help that you need. Many of our past clients have marveled at our ability to recondition and train anxious, fearful, and aggressive dogs to be happier and well-behaved. Our goal is to successfully transform anxious, fearful, or aggressive dogs into pets who can once again be happy, healthy, and successful family members!
Contact Us Today for
More Information