Skip to Content
Off-Leash Dog Training Program for North Texas Families
Our Advanced Off-Leash Training is designed for dogs who are one year old or older and who have had previous obedience training. We want to help our clients maintain the hard work they've put into training their dogs. Our advanced training program will reinforce the lessons you have taught your dog while introducing off-leash concepts. We focus on the five basic commands – sit, down, stay, come, and heel – strengthening them and teaching your dog to behave properly even when not on a leash. We will work on long-distance commands, as well as working through distractions.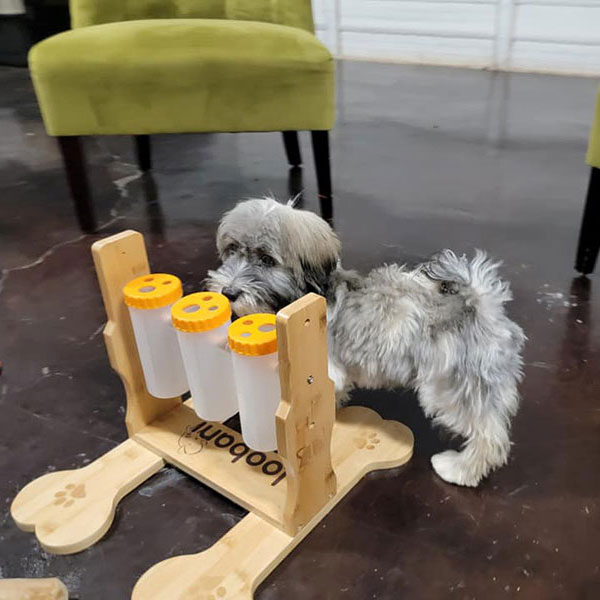 Why Do I Need Off-Leash Training?
Off-Leash training provides both the owner and dog the confidence to perform in any situation. We have designed this program for dogs who have already mastered the basic commands and can pass an evaluation with our trainer or those who have taken one of our other courses. A few benefits of off-leash training are that it allows for greater flexibility when enjoying walks at a park (designated for off-leash work), your confidence in your interactions with your dog grows, and your dog responds better to that confidence. But it takes work to get to that point. Enlisting a professional like us is one of the best ways to ensure successful training. We use an electronic collar for this program and will ensure that you are instructed on why and how we use it.
Enroll in Our Program Today
Advanced training programs like ours have a wide range of benefits. In addition to allowing for the flexibility to let your dog off-leash, they reduce the possibility of your dog running away by reinforcing the recall command. It makes life easier because correcting unwanted behaviors is straightforward and perfectly timed. Polite and well-behaved dogs are much more tolerable for guests and much more enjoyable to take on outings with the family. Regardless of your reasons for enrolling in our Advanced Training Bootcamp program, you can rely on our team to successfully guide your dog.
Contact Us Today for
More Information