Skip to Content
Hilton Butler's Dog Boarding Services
Hilton Butler's Dog Boarding services provide a safe and comfortable place in DFW for your dog when you need to be away. The most important thing is that our dog boarding is only available for dogs that have completed a dog training program with Hilton Butler. If we have trained your dog in one of our dog training programs, we know they feel comfortable with us. Our Hilton Butler team will treat your dog to days full of rest, play, and socialization. Our boarding includes a daily training session with Hilton Butler to touch up any needed skills.  Since 2005, our family owned, and operated company has trained and offered exceptional care to dogs throughout DFW. Contact us to learn more about our DFW area dog boarding.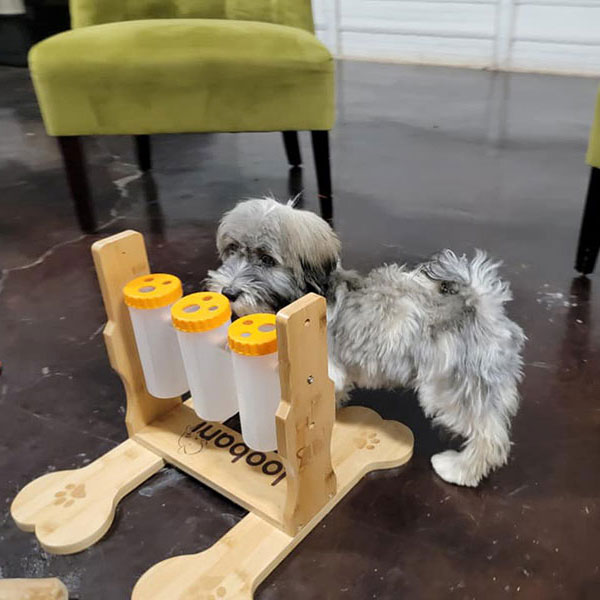 What is Dog Boarding?
Dog boarding is a service provided by professionals where your dog stays in a safe place while you are away. Whether you're on vacation or need to take care of business, Hilton Butler offers customized dog boarding services. While dogs are away from home, they are treated like one of the family by our team of trained professionals.
Dog Boarding Accommodations
Your dog will feel happy, secure, and loved with our dog boarding accommodations! Our dog boarding services include:
24/7 on-site staff and care
Personalized attention that will ensure your pup feels fully loved and secure
Large indoor and outdoor play yards
Daily training session with Hilton Butler
Structured walks
Carefully supervised playtime with other dogs
Clean, comfortable, and safe place to play and stay
Sanitization of kennels regularly
We require bringing your own food to keep them on a consistent diet
Dog Boarding FAQs
Our professionals are always here to answer questions about our dog training and boarding services. We believe a successful and trustworthy business keeps its promises to exceed expectations. Contact us if you have further questions.
Contact Hilton Butler Today!
Hilton Butler is excited to welcome your dog into our comfortable facility. Our team loves spending time with dogs we've trained at Hilton Butler. Our professional trainers treat your dog like one of our family members, and you get peace of mind while you're away. Contact us today to schedule our dog boarding services.
Contact Us Today for
More Information